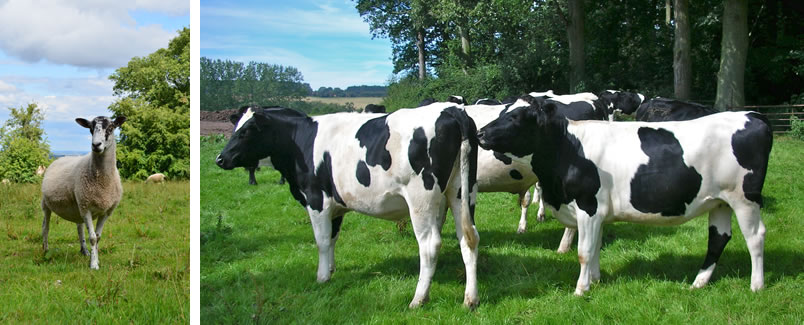 TB Testing
TB testing is carried out by all the Practice vets as we do not employ separate TB testers. This enables us to use the TB test as an opportunity for discussing the health of the herd and for monitoring for infectious diseases. We strongly encourage participation in Herd Health Improvement Schemes such as the Premium Cattle Health Scheme and blood samples can conveniently be collected during the TB Test.
Please note that Marches Vets Ltd only does private bTB testing. We can perform pre-movement testing for you, usually at a week's notice. We are also authorised to carry out periodic testing, but this has to be charged on a headage basis, by us, as we are no longer contracted by APHA to do this work. Please contact the surgery for further details if you require this service.
Accredited Free Status for diseases such as BVD, IBR, Johne's and Leptospirosis has been achieved by some of our herds. These herds are not only seeing the benefit of eliminating these diseases, but also often receive a premium price for their stock.