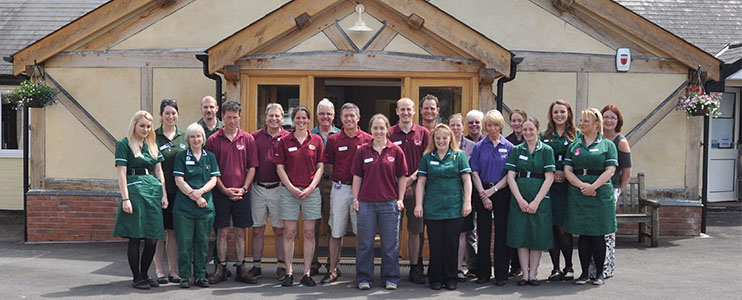 About Us
With our principal surgery in Leominster, a fully equipped branch surgery in Ludlow and a dedicated equine clinic near Kingsland, the Marches Veterinary Group provides comprehensive veterinary care of the highest quality to our patients in Herefordshire, Shropshire, Worcestershire and the Welsh Borders.
We are a Mixed Practice with separate departments for Pets, Horses and Farm Livestock. We are primarily a First Opinion Practice, but we also accept Second Opinion Referrals from neighbouring veterinary practices.
We have been in business in Leominster for over fifty years, but the Practice took on its present guise as the Marches Veterinary Group in June 2004 through a merger between the Ryelands Veterinary Clinic and John Horlock & Associates, both long-established mixed veterinary practices based in the town. Today, the Marches Veterinary Group has four Directors with a very experienced team able to provide an exceptional standard of care for your animals.