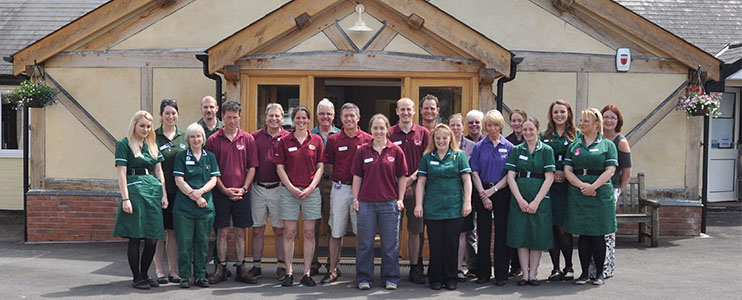 Opening Times
We operate an appointment system for all three surgeries. Please see below for contact details and opening hours.
Farm and Equine visits can be arranged by telephoning the Leominster surgery during working hours (8.45 am to 5.00 pm, Monday to Friday). Small Animal house visits can also be arranged when required.
We also offer a range of nurse appointments for pet health checks and advice on subjects such as nutrition, weight management, nail clipping and parasite control. Many of these consultations are offered free of charge to our clients, please telephone for further details.
Opening Times
Leominster
Monday to Friday:
8:30 am to 18:30 am
Saturday:
8:30 am to 13:00 pm
Sundays and Bank Holidays:
Emergencies only
Urgent consultations by appointment only - an extra charge applies for these consultations
Ludlow
Monday to Friday:
9:00 am to 18:00pm
Saturday:
9:00 am to 11:00 am

Sundays & Bank Holidays:
Emergencies at Leominster Surgery only
Farm and Equine visits may be booked between 8.30 am and 5.30 pm by telephoning our Farm and Equine Reception at Leominster on 01568 612266. Visits can be booked several days in advance.
NO VISIT CHARGE for pre-booked equine visits to examine four or more horses – why not club together with your friends to save the visit charge?
Our main surgery is located in Leominster, we also have a fully equipped branch surgery is in Ludlow.
Leominster

Ludlow

Marches Veterinary Group

Ryelands Road

Leominster
Herefordshire
HR6 8PN

Tel: 01568 612266

Fax: 01568 613132

Marches Veterinary Group

Coronation Avenue

Ludlow
SY8 1DN

Tel: 01584 877877

Fax 01584 874221