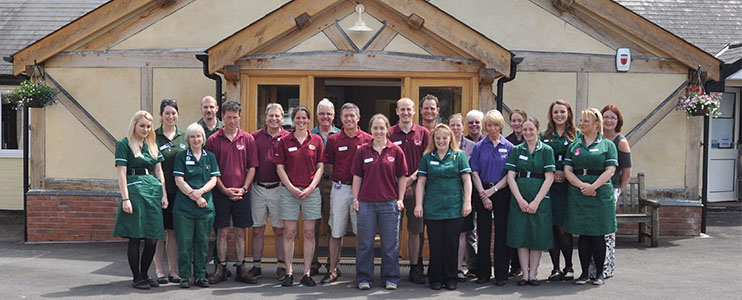 Job Opportunities
Small Animal/Equine Vet: Herefordshire/Shropshire
Marches Vets Ltd, Ryelands Road, Leominster, Herefordshire. HR6 8PN
***We are hiring***
1 x Small animal/Equine Veterinary Surgeon: Herefordshire/Shropshire
1 x Small Animal Veterinary Surgeon: Herefordshire/Shropshire
Marches Vets Ltd, Ryelands Road, Leominster, Herefordshire. HR6 8PN
FULL TIME/PART TIME
Due to practice expansion we are looking for 2 x vets either full time or part time to join our team at our independent, small animal practice located in North Herefordshire. We are a busy, friendly workplace with a varied caseload and all vets are actively encouraged to pursue their chosen area of interest with clinical freedom.
We are ideally looking for 2 experienced vets, however recent graduates or new graduates are encouraged to apply. Extremely supportive family team with very experienced senior vets, including Certificate holders in SA Medicine and Radiography.
The role would involve a 4 day week with equal participation in the OOH rota. Our own nurses take out of hours phone calls and senior vets provide full back up to on call vets, together with an on call nurse.
We have all the usual equipment that would expect from a practice with patient care at the forefront including in house IDEXX lab machines, portable ultrasound, digital X-ray, op theatre, and dental suite.
In exchange, we will offer:
competitive salary negotiable on experience (£30k for a new graduate to £60k for an advanced practitioner)
4 day working week.
We encourage CPD and will support you to certificate level if desired.
We pay your RCVS/VDS fees and are happy to look at subscriptions to BSAVA/BVA etc.
We provide a fully funded Employee Assistance Programme for all our team which offers 24 hour emotional support to them and their families if ever required.
5 weeks holiday plus bank holidays.
Herefordshire is a beautiful part of the country with some lovely village schools, pubs and market towns such as Ludlow and Ledbury.
To apply please do so in writing including a covering letter and your CV to Sue Owens, Practice Manager. E mail sue@marchesvets.co.uk
Full-time/Part-time Registered Veterinary Nurse
Marches Vets Ltd, Leominster, Herefordshire
Full time/part time RVN or final year Student Nurse required for a growing small animal/equine practice. This is an opportunity for someone with initiative and commitment to further improve our clinical standards within a supportive team. The ideal candidate will be a caring, organised nurse who is able to adapt to the varying needs of our busy practice. They will be enthusiastic, reliable and ready to join a fun team.
We offer a competitive salary and fully supported CPD including the opportunity for focussed clinical development.
Please apply in writing enclosing a CV to Sue Owens, Practice Manager, e mail sue@marchesvets.co.uk or Marches Vets Ltd, Ryelands Road, Leominster, Herefordshire. HR6 8PN.